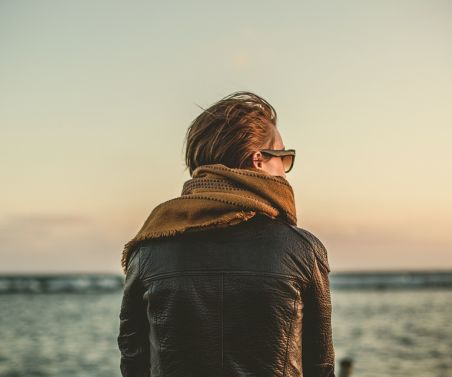 A leather jacket is a perfect solution to look fashionable. It has a great impact on your physical personality and can easily make or break your looks.
Leather jackets are a great addition to anyone's wardrobe. No matter whether you are a man or woman, young or old, student or working professional, it can easily find a place in everyone's wardrobe.
Here are the three reasons why you should buy leather jackets:
Freshen up your Looks
Leather jacket looks classic. A leather jacket can be worn on any occasion. Almost everyone owns a piece of a leather jacket. The leather jacket has a unique charm and attitude that other clothes do not have. You can easily pair a leather jacket with any outfit. You can pair a leather jacket with jeans to freshen up your looks. Leather jacket looks cool with sneakers as well as leather boots. This versatility of leather jacket makes it a perfect choice for a winter season.
Last Long
Longevity is a natural property of the leather. Original leather jackets last long and do not crack or split. No doubt buying a high-quality leather jacket will be a little expensive, but it lasts for years. A leather jacket is made of the animal hide which is tough, durable, and last for years. If you properly take care of your leather jacket, it will keep its original luster even after years of use.
A Wide Variety of Style
An enormous range of styles and designs of leather jackets are available in the market. Whether you want to look fashionable or need a tough outdoor jacket for bike riding, you have leather jackets for every occasion.
Below are the three most popular styles of leather jackets:
Biker Jacket
Biker jacket or motorcycle leather jacket is the most commonly used urban style jacket for both men and women. It is a tightly fitted leather jacket with a flared collar that hugs the neck and doesn't turn down. The front zipper zips up all the way and waist is usually elastic. This type of jacket is good for those who have a slender or athletic body.
The Bomber
This probably the most popular style of leather jacket with a soft and turn-down collar, zipped front and pockets, and elastic cuffs and bottom. Its interior lined with warm fabric and makes it all round choice for most men.
The Fatigue
This type of leather jacket is good for any day to day outfit. It can be zipped or buttoned. It has a soft collar that can be turned up or flipped down. This jacket has horizontally opening pockets with flaps covering them and loose bottom. The fatigue jacket looks good for bigger men.
In the End
Everyone wants to look good and apparels you choose play a major role in it. Wearing a leather jacket is a great way to adorn yourself and enhance your looks.