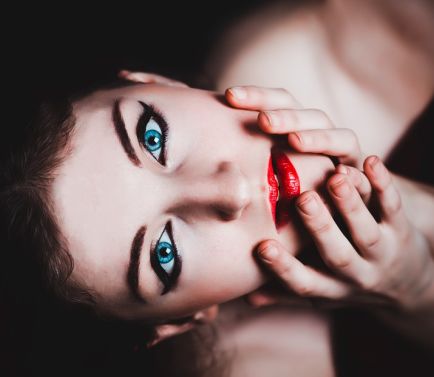 When you now have the option to look perfect with permanent makeup, there is no reason to go without perfectly-lined eyes and lips, and even the perfect eyebrows every moment of every day.
What is Permanent Makeup?
Permanent makeup refers to a tattooing technique to create the effects of eyeliners, lip liners, and the perfectly-shaped (and filled) eyebrows. The effect is more semi-permanent than permanent as the pigment begins to fade away after a year or two depending on the quality of the treatment. But it is referred to as permanent as once treatment is done; you are set for a good 12-18 months with its effects.
Permanent makeup can include treatments for eyeliners, lip liners, lip color, and eyebrows.
Eyeliner –
A line is created using a thin needle and pigment. You can opt for the treatment on only upper lids or on the lower lids as well.
Lip lines and tattoo –
The pigment is used to line the lips with the color close the natural lip color. The treatment can be used to add pigment to the entire lip area.
Eyebrows –
Microblading is the treatment for permanent eyebrows. The treatment involves the use of pigments and a tool with multiple tiny needles to make hair-like tattoos to create the perfect eyebrows.
Reasons to Opt for Permanent Makeup
Permanent makeup treatments offer several benefits for those who opt for it. The only caveat is that you choose a licensed and qualified provider for your treatments. Say, you need a clinic for permanent makeup in NJ. Then, of course, ask your friends for referrals but also conduct your own research to find the best one suitable for your requirements. A quick online search can yield useful results in this regard.
Saves Time
Imagine not having to spend valuable time on filling and shaping your eyebrows whenever you need to step out of the house! The same applies to create perfectly-lined eyes and lips. With these time-consuming makeup techniques taken care of with permanent treatments, you can get ready fairly quickly.
Useful for People with Certain Medical Conditions
People with alopecia can also experience hair loss on the eyebrows other than their scalp. Microblading can help them to recreate their eyebrows even better than ever before. It can also be the right treatment for women with sparse eyebrows.
Those who suffer from allergies have a hard time keeping their eyeliner intact. The constant watery eyes and redness can make it impossible for them to use eyeliners properly. Permanent eyeliner can offer them a great solution to create beautiful eyes every day despite their allergies.
Women can also be allergic to substances used in cosmetics especially eye makeup. Instead of dealing with red or irritated eyes or forgoing the use of eyeliners; they can simply opt for a more permanent solution to these problems.
Women with arthritis or weak motor skills can have a difficult time applying eyeliner, lip liner, and filling the eyebrows every day. Permanent makeup can be an excellent solution for them.
Women who wear prescription contact lenses can have a hard time when eyeliner flakes get inside the eyes (which can happen quite often). In such cases, they will need to remove the lens, clean it, was their eyes, and redo their makeup. Now, that's quite a task! Even brow powder can get inside the eyes. Permanent eyeliner and microblading can be rather useful for women experiencing such problems.
Help you Look Beautiful Always
With permanent makeup, you won't have to worry about your eyeliner smudging or your lipstick fading after a while. You can even sweat all you want in the gym (or dancing, playing a sport) and still look perfect. There won't be any risk of eyeliner running down the cheeks or eyebrows going haywire. You won't even need to apply heavy waterproof makeup, which may not be right for everyone. People with weak motor skills or any disability that requires them to seek assistance with makeup application can be a thing of the past with the help of permanent makeup treatments. When your eyes, lips, and brows are taken care of; you are almost quite set when it comes to your everyday makeup.