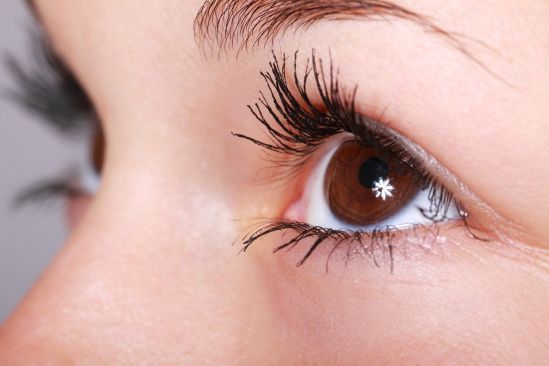 Natural looking false eyelashes undoubtedly enhance the appearance of your eyes in unbelievable ways. Sparse eyelashes are one of the most common problems faced by most women all across the world. False eyelashes with a natural appearance are a blessing for those who crave for thick and voluminous eyelashes. Eyes are the focal point of your face, which emphasizes the reason to accentuate its beauty with several kinds of makeup products. False eyelashes have a unique ability to heighten the beautiful features of your eyes. Well, if you are still skeptical about wearing false eyelashes, we bring you some of the most obvious and sensible reasons to try these beauty accessories and know the difference.
Natural looking false eyelashes – What makes it a popular choice
If you are new to the concept of false eyelashes, you need to know that there are different types of false eyelashes such as full lashes, individual lashes, half-strips, double layered lashes, and so forth. You can wear these lashes according to the shape of your eyes as they are uniquely designed to embellish the beauty of various shapes of eyes.
That being said- what makes these false eyelashes so popular that it is worn even by celebrities. Well, there are some good reasons why false eyelashes are actually good for you.
It enhances your appearance and gives you the extra 'oomph'
While most people try a myriad of ways to accentuate the appearance of their eyes with liquid eyeliners, mascara, and eyeshades, false eyelashes can create a dramatic effect without much effort. With a wide range of natural looking false eyelashes available online, you can choose a high-quality product that can add to the beauty of your eyes by lending it thick, long, and lustrous eyelashes. False eyelashes can add a spectacular effect on your overall appearance by enhancing the natural structure of your face. It simply draws attention to your eyes by adding a deep and mysterious effect to your eyes, which is just what you need on a special evening!
Defies signs of aging
This may sound cliché but your eyes are the windows to your soul and it reflects not just your emotions, but stress and age. It devours your beauty and youthful appearance. However, false eyelashes can prevent your eyes from looking tired and haggard by concealing it perfectly. It will portray a more youthful and vibrant appearance, which is, reason enough for you to buy falsies or false eyelashes from a reputed store.
Contrary to the popular belief that false eyelashes can actually damage your natural ones, the truth is just the opposite. With proper and correct application, false eyelashes seldom cause any kind of damage to the natural ones. In fact, it is a better alternative to mascara and other eye makeup, which can affect your natural lashes, making it fragile and brittle after prolonged application.
Ideal makeup option
Another practical reason to wear natural looking false eyelashes is that it is the perfect makeup option when you choose to wear less makeup. All you need to wear is your false eyelashes to add definition, thickness, and length to your eyes. There is nothing more elegant than appearing with that, 'no makeup look' but still looking beautiful! Faux eyelashes are also perfect when you are out on a rainy day or watching a sad movie as there will be no streaks of eyeliners or mascara to make you feel embarrassed. The best false eyelashes stay intact when it is applied onto your natural lashes correctly.
False eyelashes come in different variants depending on the size and material. Natural looking eyelashes are often made of mink and human hair. It gives you a natural and realistic appearance with its soft, thick, curly, and voluminous features. Adding false eyelashes to your routine makeup can give you a dazzling appearance. Bet these reasons will convince you to try wearing false eyelashes, after all, who does not love gorgeous and beautiful eyes?