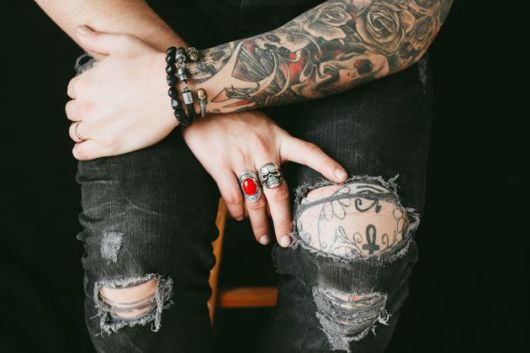 Tattoos are just like any other product available in the market and it is good, the bad and amazing. Credible artists approximately spend three to four years for an apprenticeship at a registered studio parlor. After spending a few years they get to learn the trade secrets for becoming a professional. It is not only about the artist but also the tattoo experience also matters that will be staying with you for a lifetime and there are various elements to a successful tattoo.
Considering that a tattoo will be forever in your body and the second chances have limited options, you must take enough time for finding the best tattoo artist in Miami. Learn from this guide and definitely, you will get your dream artist.
Finding a Tattoo Artist
The most convenient way to locate a reputed artist is to ask others who have tattooed their body and ask for references.
One of the honest forms of advertising is word-of-mouth. People will be keener to share their bad experiences before they will tell you about the good ones, so when you are hearing the positive traits of an artist, please note it down.
Within driving distance visit all studios and inspect the infection control reports of the studios. Go through the artist's portfolio.
Check the current tattoo directories and magazines. Please remember, just because they are enlisted in a magazine index does not mean they are good. It means these artists have purchased some advertising space on that particular page. The magazine has neither checked them out personally nor endorsed them.
You will find most of the talented artists online. Check their personal pages or their websites. Browse their social media accounts to know about the latest happenings and their wide portfolio.
You can travel to attend a tattoo show where you can get a chance to be tattooed by some of the best tattoo artists around the world. You can able to witness their tattooing style, the equipment they are using, meet like-minded people and many others. You may collect some business cards so that you can follow up later on.
Things to Look for When Choosing the Best Tattoo Artist in Miami
The most vital part of choosing an artist is to know to see their skill level. Tattooing is totally different than drawing, just because your niece can able to draw the most incredible pictures on paper, this does not mean she can tattoo. It is a different ball game. Specific skills take time and years of practice to master, so to determine an artist's ability please consider the following points.
How well they are into tattoo scripting? This is a difficult skill to master and requires enough practice. It is also one of the first tattoo techniques taught during the apprenticeship and is a great indicator where your prospective artist is on the skill scale.
Do they produce quality tattoos on a consistent basis? Making a complete tattoo requires enough experience. Every artist has personal tricks and techniques for producing the quality design.
Is the shading/coloring is even, can you see where they have left lines in the shading and have moved over the skin? (No darker patches or blotches of color).
Recognizing the Best Tattoo Studios and Artists
To be precise, the highest priority when choosing the best tattoo artist in Miami is their skills and ability.  But there are other some attributes you need to look for.
The artist should smell good and be a nice person who can understand your comfort and pain levels. He or she has not consumed drugs or alcohol during or prior to your tattoo session.
Charges according to skill level, reputation, and ability. Not has a self-inflated ego or big-headed and can able to build a rapport with you.
Provides knowledgeable aftercare advice and is considerate when tattooing as they will not rip your skin apart to finish off a piece but will want you to come back again after the skin gets healed.
The artist must wear a fresh set of gloves and the seat, benches as well as the ink box must be organized and clean.